Therapy is for everyone.
Life can be hard. Everyone has different personal experiences or trauma that has shaped them into who they are today. Therapy can give you clarity, meaning, and direction during some of the most difficult times in your life or even when you feel like things are going well.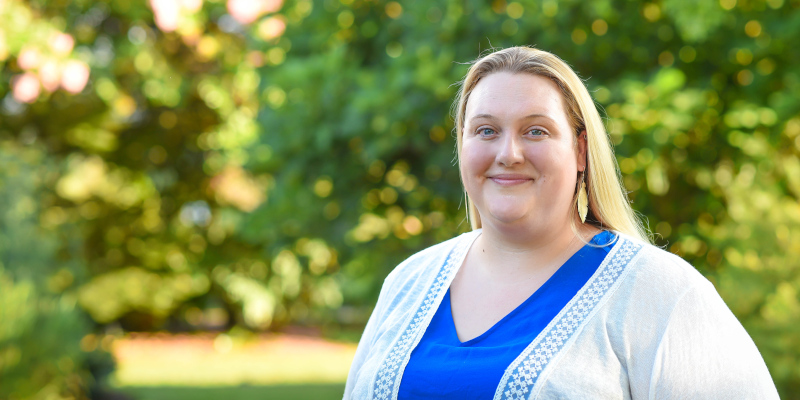 I offer therapy in North Carolina, and I am a firm believer that therapy is for everyone. Therapy is a process that lets you learn about yourself, your relationships, and your patterns. As a highly trained professional, I'm here to help guide you toward the goals you want to work on. We'll start with a conversation where you let me learn about you and what works and what doesn't work for you. I want to know about your wants, needs, and desires while providing a space where you can safely and comfortably explore your thoughts and feelings.
For therapy to be effective, you have to show up and do the work. As your therapist, my promise to you is that I'll show up and put in the work, too. I'll put in the time to discover what works for you and help you as you make positive changes. I know there's still a lot of stigma around therapy, and I applaud you for having the courage to make that first appointment.
No matter where you are in life, therapy is for you. Book your appointment with me at ASCH Counseling and Development, PLLC today.
FAQs About My Therapy Services
If you've thought about seeking therapy for a while, you might have held off because you're nervous or unsure about the process. Below, I've answered some questions about my therapy services to provide more information and help you feel more confident about seeking therapy.
How can therapy help me?
Therapy can help you improve the way you approach difficult life situations and cope with past trauma. For example, if you struggle with depression or anxiety, therapy can help you work through these mental health issues and live a happier, more fulfilled life.
When should I seek therapy?
You should seek therapy whenever you feel stuck, overwhelmed, or like you could use some additional direction and guidance in your life. I will help you solidify your goals in our sessions, so you have something concrete to work towards.
Why should I choose you as my therapist?
I am compassionate, empathetic, and dedicated to helping each and every one of my clients make progress. I will actively listen to your concerns and difficulties, validating your experiences and providing ways to make progress in all areas of your life.
How often should I come to therapy?
This depends. While some of my clients see me for weekly sessions, others maintain monthly appointments or simply come and see me when they feel like they could use a little additional help.
How do I set up an appointment?
Contact me at ASCH Counseling and Development, PLLC today to set up your next therapy appointment.
---
At ASCH Counseling and Development, PLLC, I offer therapy for people from throughout North Carolina, including Raleigh, Garner, Cary, Apex, Clayton, Holly Springs, Wake Forest, Fuquay-Varina, Durham, Smithfield, Chapel Hill, Carrboro, Dunn, Sanford, Henderson, and Wilson.
Similar Services I Offer: