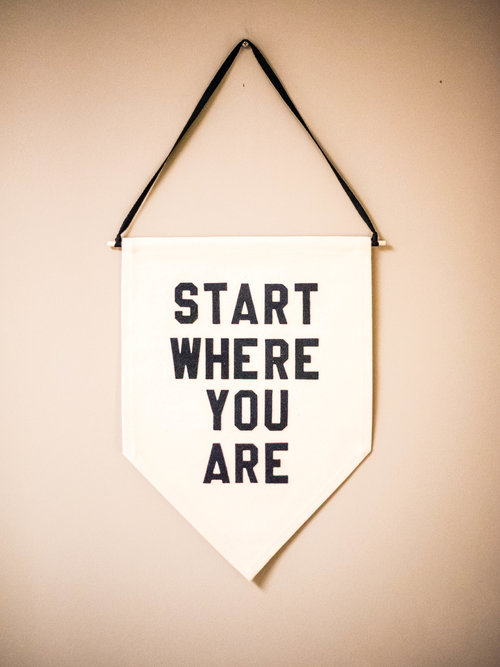 Hello! Let me start by saying I am so excited you are considering taking the step of finding a therapist!  There can be a great deal of stigma when it comes to seeking treatment, and I value the courage it takes even to begin the process.
Here's a little about me.  I am a highly motivated individual who is very organized and loves her to-do lists!  I love to laugh and use humor as a way to connect with my clients.  I was born in Florida, but I've lived in North Carolina almost half my life now and consider it home.  I really love spending time with my partner, my friends, and my family.  I enjoy cooking, going to concerts, swimming, reading (check out what's on my bookshelf below!), and hiking.  I can't wait to get to know you!
Professionally, I am a Licensed Clinical Social Worker and a Licensed Clinical Addictions Specialist.  I have my Bachelor of Arts in Psychology and my Master of Social Work from North Carolina State University.  I am the president on the board of the North Carolina Society for Clinical Social Work and am actively involved in my community.  I believe that therapy is for everyone and do not view therapy solely as "problem-centered", but more "person-centered".  I value working with clients who want to better themselves and their relationships in order to lead more fulfilled lives.
I have always had a passion for helping people and one of my favorite phrases that I use in therapy is "Start Where You Are" (I even have a sign in my office!)  Everyone comes into therapy with different needs, different histories, and different desires – my goal is to work with you and figure out together where you are and where you would like to be.  Therapy is based on trust and I believe that trust is built through relationships.  My style is down-to-earth, practical, and kind.  Building a relationship is one of my core values as a therapist.  I want therapy to be a safe space and nonjudgmental environment that allows us to build a meaningful, respectful relationship.
Thank you for reading.  I look forward to building a relationship with you and walking alongside you in your journey to a more fulfilling life!
Here is small, ever changing glimpse of books I've enjoyed reading in the past, am currently reading, or have on my "to read" list.
Reclaiming Body Trust – Hilary Kinavey, Dana Sturtevant
Set Boundaries, Find Peace – Nedra Glover Tawwab
Pride and Prejudice – Jane Austen
Braving the Wilderness – Brene Brown
Daring Greatly – Brene Brown
Perks of Being a Wallflower – Stephen Chbosky
Hunger: A Memoir of (My) Body – Roxane Gay
Take Me With You – Andrea Gibson
The Alchemist – Paulo Coelho
The Body Keeps the Score – Bessel van der Kolk
What We Don't Talk About When We Talk About Fat – Aubrey Gordon
Lifting Heavy Things – Laura Khoudari
Untamed – Glennon Doyle
The Seven Husbands of Evelyn Hugo – Taylor Jenkins Reid
Where'd You Go Bernadette – Maria Semple
Rest is Resistance – Tricia Hersey
Wild – Cheryl Strayed
Educated – Tara Westover
My Grandmother's Hands – Resmaa Menakem
How to be Antiracist – Ibram X. Kendi
I'll Give You the Sun – Jandy Nelson