You deserve to be happy.
Are you struggling with mental health issues or your identity? Do you just need someone to talk to? The help you need should be accessible, and if you are a member of the LGBT community, it may seem like no one understand what you're going through.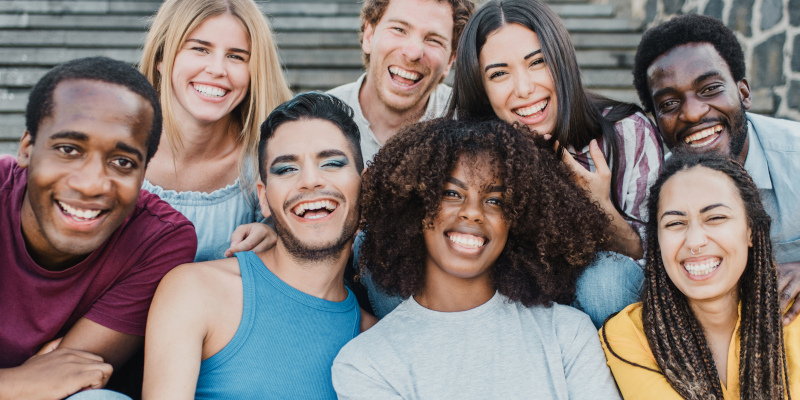 As an LGBT counselor, I know that life can feel unfair and more difficult than it should be. But I also want you to know that talking to me and finding a way to cope with your struggles can help you live a reaffirmed, confident, and fulfilling life.
Even if you feel like you don't need counseling at this time, working with an LGBT counselor is always a good thing to do if you're trying to improve the quality of your life in any way. If anything is interfering with your happiness, I can help you work towards achieving your goals while also helping you manage depression, anxiety, relationships, trauma, anger, family conflicts, grief, self-esteem, and more.
No matter what you're struggling with, I want you to come exactly as you are! I value every therapeutic relationship I form and provide helpful, compassionate guidance in an environment that's completely nonjudgmental.
I want to help you live a happier, fulfilled life, and working with me as your LGBT counselor in North Carolina can help you accomplish your goals, overcome past traumas, and find new confidence in who you are. To set up an appointment with me today, contact me at ASCH Counseling and Development PLLC.
FAQs About Working with an LGBT Counselor
If you belong to the LGBT community, you know how difficult life can feel sometimes. As an LGBT counselor, I am here to help you navigate the challenges that come with this, and I have answered some of the common questions I receive down below.
When should I start talking to a counselor?
I recommend talking to an LGBT counselor if you are feeling lost, frustrated, or struggling with any part of your identity. Working with me can also be helpful if you have plans to come out to your friends and family members and need support during this process.
Why should I work with an LGBT counselor?
Working with an LGBT counselor can help you overcome obstacles and navigate the challenges that can come from being a member of the LGBT community. As a member of the LGBT community myself, I am familiar with some of the challenges and difficulties you may face.
How can an LGBT counselor help me?
If you have never worked with a counselor before, an LGBT counselor can help you with whatever you are struggling with, whether you just need someone to talk to or are struggling with depression and anxiety.
What happens during counseling sessions?
Together, we will work on setting goals and determining what you want to get out of counseling. During each session, we will work towards these goals, and I will support you in whatever way I can.
How do I set up an appointment?
To set up an appointment, start by contacting me. I will then help you set up a time to meet when it works well for you and your schedule.
---
At ASCH Counseling and Development, PLLC, I am an LGBT counselor helping people from throughout North Carolina, including Raleigh, Garner, Cary, Apex, Clayton, Holly Springs, Wake Forest, Fuquay-Varina, Durham, Smithfield, Chapel Hill, Carrboro, Dunn, Sanford, Henderson, and Wilson.
Similar Services We Offer: