Make your anxiety manageable through counseling.
Stress is a normal part of life. But when this stress overtakes your life and you constantly feel worried and uneasy, you could be suffering from an anxiety disorder. These symptoms can get in the way of your normal daily activities, impact your performance at school or at work, and negatively affect your personal relationships.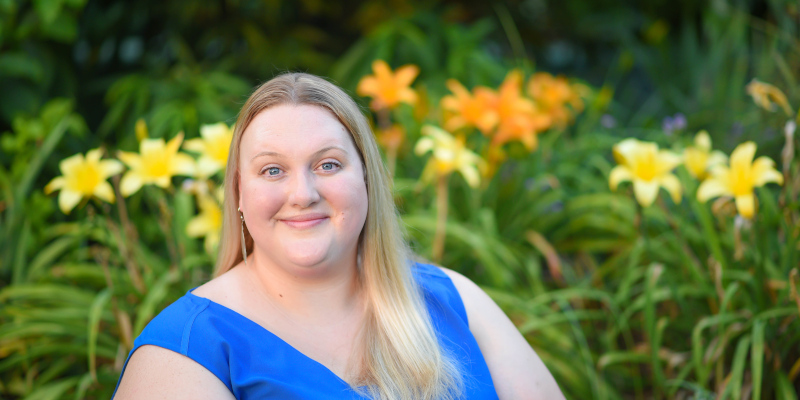 The good news is that, if you have anxiety, counseling can help. I provide anxiety counseling in North Carolina, and I am here to make your desire for a happier, more fulfilled life a reality. I know that on the outside, it may look like your life is great, but on the inside, struggles with anxiety can make it harder for you to cope with normal daily life.
During every anxiety counseling session, I'll teach you new, effective ways to make your life become more manageable. Together, we'll create and work toward your goals, which can be anything from building better relationships to managing your anxiety in stressful situations.
My approach to anxiety counseling is creative, personalized, compassionate, and collaborative. I am nonjudgmental and want to build a relationship with you in a safe space that lets you put down your guard and find ways to manage the crippling anxiety that has begun to define your life.
If you struggle with anxiety, I am here to help you move forward. Contact me at ASCH Counseling and Development, PLLC to set up your first anxiety counseling session with me.
Common Questions About Anxiety Counseling
Anxiety is a common mental health issue that can get in the way of your ability to continue with life as normal. Below, I've answered some common questions I receive about anxiety counseling and my counseling services in particular.
What are some symptoms of anxiety?
If you have anxiety, you may regularly feel nervous, stressed, restless, or tense. You may also tremble, breathe heavily, and feel your heart rate increase when you are feeling anxious. While experiencing these feelings occasionally is normal, you may have anxiety if you experience them frequently.
How many sessions will I need?
This depends on many factors, such as how severe your anxiety is. I can counsel you for as long as you need, so you can find a way forward.
What strategies will you introduce me to?
During anxiety counseling, I will teach you effective ways to make your life more manageable. We will also create and work toward individual goals, which can be anything you decide will be helpful.
What is your approach to anxiety counseling like?
I take a personalized, compassionate, collaborative, and nonjudgmental approach to anxiety counseling. My goal is to create a safe space where you can let down your guard and find ways to cope with the symptoms of your anxiety.
When should I seek anxiety counseling?
Although this is different for every person, I recommend seeking counseling if you find that your anxiety makes it difficult to continue with your normal life or if it interferes with your relationships. To learn more or to set up a session, contact me today.
---
At ASCH Counseling and Development, PLLC, I offer anxiety counseling for people from throughout North Carolina, including Raleigh, Garner, Cary, Apex, Clayton, Holly Springs, Wake Forest, Fuquay-Varina, Durham, Smithfield, Chapel Hill, Carrboro, Dunn, Sanford, Henderson, and Wilson.
Similar Services I Offer: