Make personal progress with the help of a transgender counselor.
Counseling is an important part of mental health for anyone. But for those exploring their gender or for those who are trans, working with a transgender counselor is incredibly helpful. By working with a counselor, you can explore your gender identity and gain more self-acceptance and understanding about who you are. Working with a transgender counselor can help you work through any problems you are experiencing or have experienced related to coming out and connecting with your authentic self.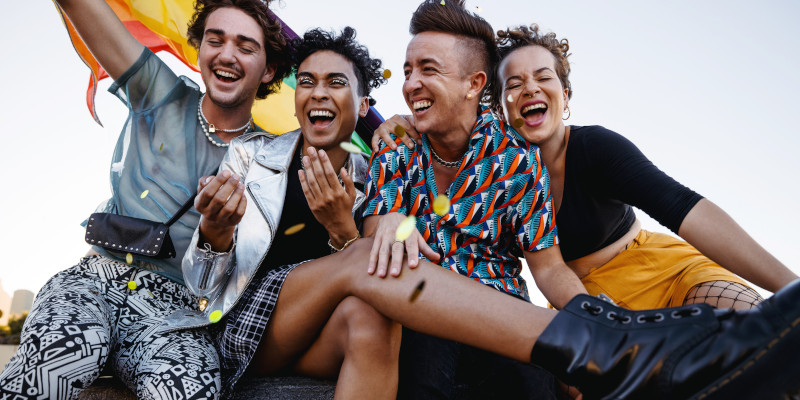 I am a transgender counselor here in the Raleigh, North Carolina area, and I am knowledgeable about and supportive of transgender concerns. If you are looking for a counselor who can help you navigate this new phase of your life, I am ready and waiting to sit down and work with you.
The Benefits of Transgender Counseling
Seeking counseling is never easy. But there are many reasons why you should make working with a transgender counselor, like me, a priority:
Validation and support—Transgender counseling provides an affirming, safe space where you can express your gender identity without any fears of rejection or judgment. I am knowledgeable about transgender issues and will validate your experiences, providing the support needed to help you navigate the challenges you face.
Mental health and wellbeing—As someone who is transgender, you may face unique mental health challenges, such as social isolation, depression, or anxiety. During counseling sessions, we can address these issues and help you improve your overall mental wellbeing.
Empowerment and self-acceptance—Through counseling, I can help you develop a stronger sense of self-acceptance and self-empowerment. This can lead to increased resilience and confidence in the face of challenges.
Preventative care—Early intervention through counseling can help you address potential mental health concerns before they escalate, promoting better long-term mental health outcomes.
What it's Like Working with Me
As your transgender counselor, I want you to know that working with me is a completely stress-free, beneficial experience from the very first appointment. During our initial appointment, I want you to feel free to open up to me about your challenges and struggles. From there, we will come up with a plan to that identifies your biggest struggles and a roadmap for moving forward.
My goal is to help you feel confident and empowered about who you are while helping you learn coping strategies that can help you tackle the challenges you face head-on. I know what a challenge it can be to face the world with a new gender identity, and I want you to know that I am here for you every step of the way, wherever you are on this journey.
Getting Started with Therapy
Working with a transgender counselor can help you feel confident about who you are and your authentic self. If you are interested in counseling, I want to hear from you. Contact me at ASCH Counseling and Development, PLLC today to learn more about my services and to set up your first counseling session.
---
At ASCH Counseling and Development, PLLC, I am a transgender counselor helping people from throughout North Carolina, including Raleigh, Garner, Cary, Apex, Clayton, Holly Springs, Wake Forest, Fuquay-Varina, Durham, Smithfield, Chapel Hill, Carrboro, Dunn, Sanford, Henderson, and Wilson.