Work with an empathetic, caring gay therapist.
A gay therapist is a mental health professional who specializes in working with individuals who identify as gay, lesbian, bisexual, transgender, queer, or any other sexual orientation within the LGBTQ+ community. The primary focus of any gay therapist is to provide a safe, supportive, and understanding environment where clients can explore their identities and concerns without any fear of discrimination or judgment.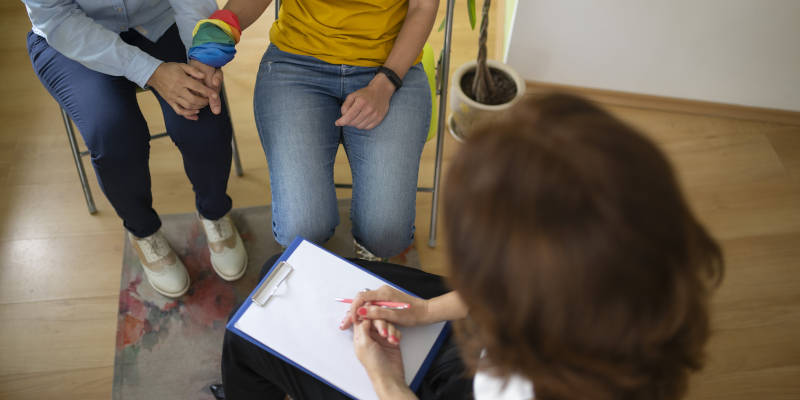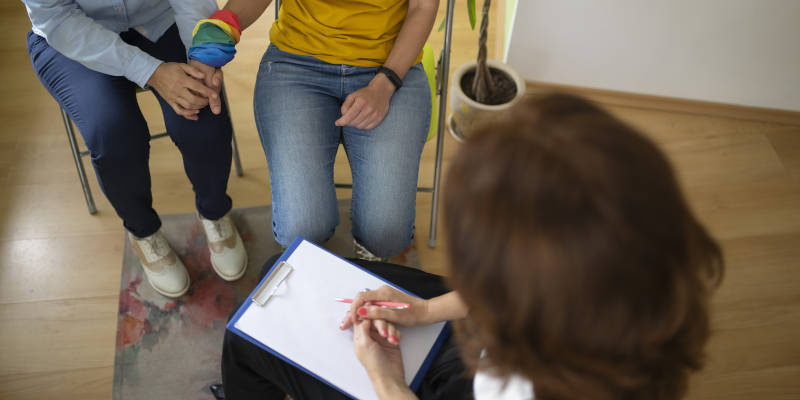 If you are looking for a gay therapist who will provide understanding and help here in the Raleigh, North Carolina area, turn to me. I am caring, empathetic, and understanding, and I am here to help you navigate the unique challenges and struggles you face as a member of the LGBTQ+ community.
When to Work with a Gay Therapist
The right time to start working with a gay therapist is different for everyone. But I recommend scheduling a counseling session with me sooner rather than later if you are experiencing any of the following:
Coming out—Working with a gay therapist can be helpful when you are navigating the process of coming out to yourself and others. I can provide support, guidance, and coping strategies during this significant event in your life.
Identity exploration—If you are questioning your gender identity or sexual orientation, counseling can provide a safe space to explore and better understand your experiences and feelings.
Mental health concerns—If you identify as LGBTQ+, you may face unique mental health challenges, including anxiety, depression, or experiences of stress. Through counseling, you can address and manage these concerns.
Family and relationship issues—As a member of the LGBTQ+ community, you may encounter difficulties in your relationships with partners, family members, or friends. Counseling can help you navigate these complex relationship dynamics and improve communication.
Social isolation or loneliness—If you are experiencing feelings of loneliness or social isolation, counseling can provide strategies and support to build social connections.
Reasons to Work with Me
I know that while freeing, coming out and redefining your identity as a member of the LGBTQ+ community can be a challenging experience. As your gay therapist, I will provide the nonjudgmental, supportive environment you are looking for. My goal as your gay therapist is to help you work through issues you are experiencing while also helping you improve your mental health, providing a positive outlook about what lies ahead.
I want you to find peace in your life, and ultimately, to become the best version of yourself. During every therapy session, we will focus on you and what you need, identifying strategies for improving your mental health, strengthening your confidence, and empowering you to live a life as your true, authentic self.
Set Up Your First Appointment
Seeking counseling takes courage, but it may be one of the best things you ever do for your mental health. To learn more about my counseling services, or to set up your initial appointment with me, contact me at ASCH Counseling and Development, PLLC today.
---
At ASCH Counseling and Development, PLLC, I am a gay therapist helping people from throughout North Carolina, including Raleigh, Garner, Cary, Apex, Clayton, Holly Springs, Wake Forest, Fuquay-Varina, Durham, Smithfield, Chapel Hill, Carrboro, Dunn, Sanford, Henderson, and Wilson.