Integrate your identity into your lived experience.
As a member of the LGBTQIA+ community, it can be hard to feel like you fit into the world. And beyond that, you may not know how to navigate your identity, especially if you recently decided to manifest who you really are to your friends, family members, and loved ones.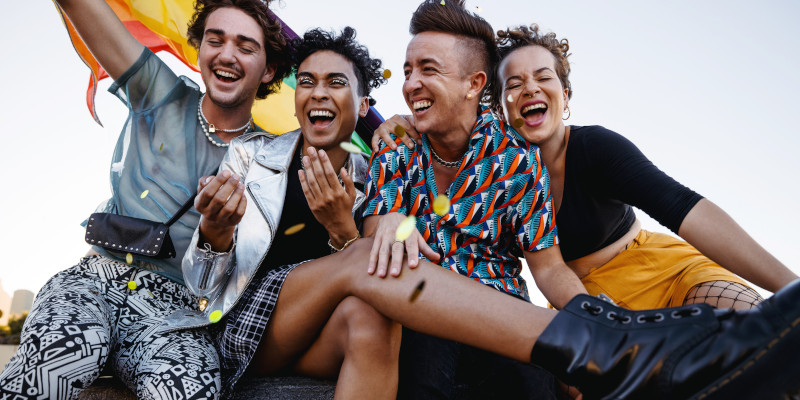 A transgender therapist can guide your transition and become a trusted ally as you make this change or navigate the changes that will come in your life. As your transgender therapist, I can help you explore your identity, work through past trauma, rebuild or navigate relationships, work through feelings of shame, guilt, and fear, and ultimately, help you remember that you are creating a life worth living.
My affirmative approach to therapy will help you reach your goals and guide you on your journey to creating a happier, more fulfilled life. Your first session with me will essentially be a "get to know you" meeting where I will learn more about your history, talk to you about your concerns, and find out about some of your goals.
During your second session and all others that follow, we will focus on you and what you want to achieve, not what other people think you should be doing. We will then work together to help you move forward on the path of health and healing and continue to work toward your goals, no matter how long it takes.
My goal as your transgender therapist is to help you navigate the often tumultuous and emotionally difficult aspects of taking on a new identity and living true to who you really are. If you are in the Raleigh, North Carolina area and would like to set up an appointment, contact me at ASCH Counseling and Development, PLLC.
---
At ASCH Counseling and Development, PLLC, I am a transgender therapist helping people from throughout North Carolina, including Raleigh, Garner, Cary, Apex, Clayton, Holly Springs, Wake Forest, Fuquay-Varina, Durham, Smithfield, Chapel Hill, Carrboro, Dunn, Sanford, Henderson, and Wilson.